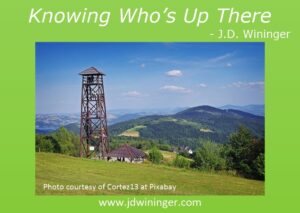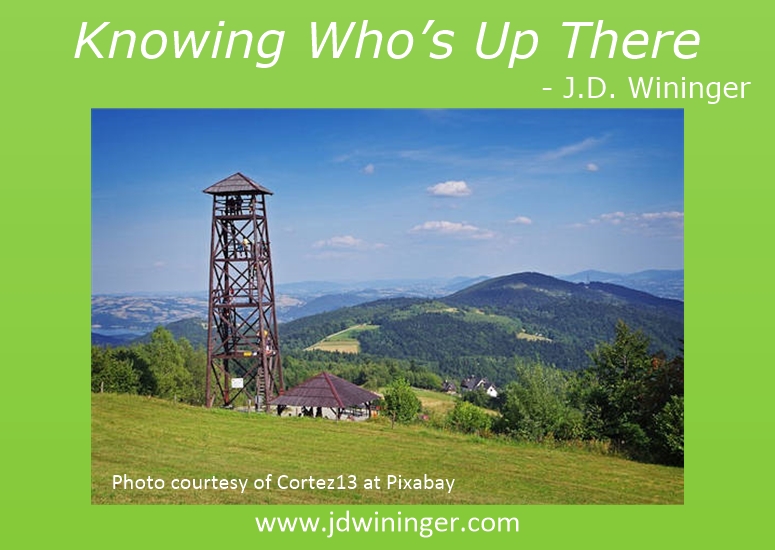 "Cricket, you on?"; those haunting words came from somewhere deep in my past. When we heard our call sign, everything around us faded. We listened intently for what was coming next. When on overwatch, you were even more focused because the lives of your buddies was in your hands. Whether on "glass" (looking through a scope), belay (securing a person during a climb or rappel), or overwatch (viewing from a strategic location for maximum situational awareness), "on" meant business. It meant someone was depending upon you, another trusted you with their life.
Gazing out the kitchen window at my west pasture, those three words invoked a powerful response. When was the last time I heard them? Was it Grenada? Perhaps in a lane at Benning? Too long ago. As often happens these days, my mind quickly turned from memories to "what is the lesson You want me to learn here God?" About that time, "Prancer" seemed to look up and see me in the window. As she stood there looking my way, I wondered, "Do they take comfort in knowing I'm watching over them?" In reality, I don't think cows think about too much other than "where's my calf" and "when's the next meal".
Sensing a need to understand, I silently voiced a prayer; Lord, come show me what it is You want me to see. Teach me what You want me to learn. As God so often does, the truth of His Word I've hidden in my heart delivered His two-fold message. First came the reassuring words of Genesis 28:15. I'm quoting the AMP translation here to increase understanding.
"Behold, I am with you and will keep [careful watch
over you and guard] you wherever you may go, and
I will bring you back to this [promised] land; for I will
not leave you until I have done what I have
promised you." (Genesis 28:15, AMP)
In these words, I once again heard "On" in my heart. The one word reply reassured my soul that I was watched over, protected, and cared for. It was God's way of reminding me that nothing can happen to me He is unaware of, and nothing will happen He has not warned me is coming. In answering my heart's call, God reminded me that with all the craziness happening in this world today, my Lord and Savior is still watching over me. He's the overwatch of my life.
Knowing that God is on high and watching over me brings great peace to my soul. #WatchingOverMe #GodSees
Click To Tweet
My next thought was Isaiah 21:6. "For thus has the Lord said to me: 'Go, set a watchman, let him declare what he sees.'" (NKJV). In what I consider a call to action, God's Word quickened my heart. His words reminded me that I must watch over those I am charged with stewarding and caring for. Whether my family, "family of faith", livestock, or grounds here at the Cross-Dubya, God has entrusted them to my care for a short time.
For me to accomplish that charge, I must be like the fire watcher in the observation tower shown in the photo above. My situational awareness is best when I am above the world around me and can see further. This vantage point enables me to identify the looming threat and sound the warning while there's time to act.
Your situational awareness is enhanced when you rise above all that is surrounding you. Your spiritual awareness is enhanced when you remain closer to God. #SpiritualAwareness #OnWatch
Click To Tweet
Friends, we can't know what the next event will be that will attempt to overpower and overtake us. We can't know what Satan will do next in his efforts to derail our faith. What we can do, is seek higher ground and remain there. We can rest peacefully in knowing who's up there. Peace is found the knowledge that God is watching over us and He will always deliver on the promises of His Word.
God's blessings,