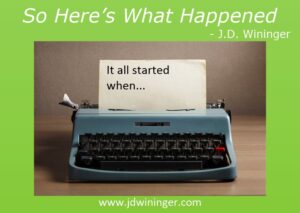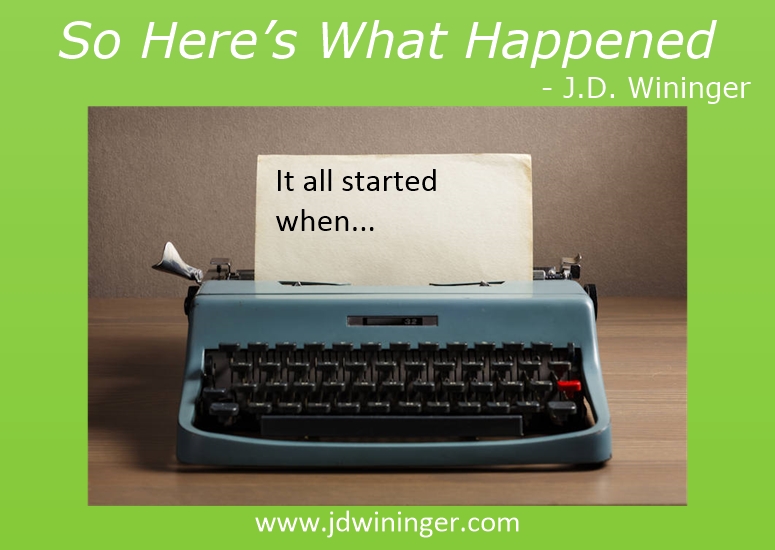 "You okay? No blog post today. We're praying for all at the Cross Dubya.", has been a common theme in texts, emails, and even a few telephone calls. What I heard in each of them is, We love you and your family JD, and while concerned we haven't heard from you, we're placing you in God's hands. And that my friends, readers, and followers, is the best medicine anyone can ever receive—the heartfelt prayer of a loved one. Thank you and know that while I don't always name each of you, I do lift you up in prayer each morning.
Reflecting on this past week, and the challenging weeks ahead, God reminded me of the words of Ephesians 6:12.
"For we do not wrestle against flesh and blood,
but against principalities, against powers, against
the rulers of the darkness of this age, against spiritual
hosts of wickedness in the heavenly places."
(Ephesians 6:12, NKJV)
Last week, many things conspired against my Christian writing journey and the result was missing my first blog post since starting Around the Cross-Dubya in November 2018. I tried to rationalize it with, One out of 164 isn't bad, but all Satan kept screaming was, "You're a failure. But don't worry, no one will even notice." Wrong again Satan! The faith of my readers, followers, friends, and family (each one of you are) proves him wrong.
Putting our faith into action is powerful medicine. #FaithInAction #StandingStrong
Click To Tweet
Because so many of you reached out in genuine concern for me, knowing something must be wrong if JD hasn't

blogged this week, I want to explain. Sometimes life overwhelms us, and that's what's happening in my life currently. As many of you know, I've been battling Drug-Induced Macular Edema (DIME), a form of cystoid macular edema that causes macular degeneration, for the past 11 months. Intra-vitreous injections every two weeks has been the prescribed course of action.
Until two months ago there's been no progress made in the battle. In fact, things worsened. The photo below, attributed to visionaware.org, helps you understand what someone with my condition sees like.

While my poor vision has not regressed quite to this point (photo on right) yet, the injections often leave me blind in the affected eye for several hours. As you might expect, writing on a computer screen for hours at a time can be taxing.
When you add to the mix:
Being the primary driver for two other family members,
Caretaking duties around the ranch,
Caregiving for others who are ill or having health struggles
Working an 80+ hour week supporting a consulting client
Developing, then battling, your own bad cold/flu
You can see perhaps how easy my Christian writing can take a backseat. Not a good excuse, as I could have repurposed a past blog, posted a guest blog (have several coming), etc., but you deserve my best each week. This past week friends, I just didn't have it to give.
I pray you will accept my apology for not blogging and communicating with you earlier; and I hope you can understand. My blog post wasn't the only commitment I was unable to fulfill, and Satan has taken every opportunity to fling arrows in my direction. What he didn't anticipate was the volume of rhema arrows of faith that would assail him through the prayers of my faith-filled friends. I am certain he was overwhelmed by your prayers for my family and me.
I say this because I learned last week a new medicine being injected into my eyes is already starting to show improvements in my vision, in less than two months. My flu, which silenced my voice temporarily, and slowed me down considerably, is all but gone in just over a week. My darling wife has started improving and is more mobile. The livestock is all doing well, and the rain continues to fall.
While challenges continue, I am emboldened by knowing that so do the prayers of my readers and friends who have shown more love and support than this old codger deserves. Thank you all and know my greatest honor will be continuing to pray for you and your needs. The power of prayer is the greatest remedy for all the ills of this world. God is good!
God's blessings,