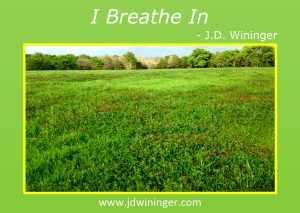 I doubt I'm the only person this happens to, but sometimes my soul gets tired. It seems to happen when I allow this life to take precedence over my spiritual life. We all have family, work, church, and community obligations; and sometimes these will need to take a priority in your life. What we should never do, is allow them to infringe upon our spiritual life. I wish I knew the secret to ensuring that never happens. I wonder if God allows those times to come into our lives to help us grow in our faith. Shouldn't our goal be that our spiritual is so intertwined with the rest of our lives there can be no differentiation or separation?
This past week, I found myself very soul-tired, which manifests itself as a general listlessness, a sense of despair, and doubting if I can do one more task. This past Saturday, I found myself in that situation. I tallied up my hours worked on three different consulting projects (60+), the few hours a day doing farm chores, preparing meals, cleaning, laundry, etc. My soul was tired, and I realized why. Of the 120 hours I was awake in the past week, I calculated I had spent less than 10 hours focused on my spiritual well-being. And that was counting church service, helping in AWANA, morning "God-time", and my writing ministry work. When you do the math, which means in a 168-hour week, I spent:
71% of my time on worldly things,
23% of my time sleeping/resting, and
6% of my time focused on God and my spiritual health.
How much time do you spend each week on your spiritual health?
Click To Tweet
After that discovery, I decided I would start this week differently. I could have worked on multiple projects here at the Cross-Dubya, read several books friends asked me to review, or billed a few more hours to clients. Instead, I chose to rest in God. I breathed in the glory of my Creator and allowed Him to refresh my soul. For me, that means some time of quiet meditation outdoors. Oh, I get a nap in there somewhere along the way, but my best way to spiritually recharge is to unplug from the world.
When I lose myself in the peaceful beauty of His natural world, I find my pulse slows, my breathing is deeper, and my blood pressure lowers. It takes a while for God's peace to settle within me, as I think Satan works overtime trying to remind me of everything I need to be doing. When it does; when I will myself to slow down and allow Him to work, I find great repose resting in His presence.
As the photo above shows, I'm blessed each spring with a wonderful, green carpet of God's grace that is right outside my den window. I call the north pasture here at our ranch "God's canvas", as He paints a new scene that He invites me to come rest in each morning. Some days, He adds livestock to His artwork. Other times, it's blooming clover, Indian paintbrush, delicate vetch, or the lush green mixture of Bermuda and rye grass as one is giving way to the other. God has an endless palette of colors He uses each day to brighten our world and invite us to come and sit with Him. Look around sometime friends, it's amazing what you are missing.
How do you breathe in God? #SpiritualRenewal #BreatheInGod #CrossDubya
Click To Tweet
In those peaceful moments of breathing in God, I realize that each moment of life is a gift from Him. As I sat under the pines in the barnyard with Bubba the chocolate lab beside me, I gently stroked his head and listened for God in the gentle breeze. From my heart sprang the words He inspired in Job 27:3.
"For as long as life is in me,
And the breath of God is in my nostrils." (Job 27:3, NASB)
God reminded me that every breath I take is because He desires it. I take that to mean that every day I awaken, God has something for me to do for His kingdom. Upon that thought, I take a deep breath, thank Him for the privilege of serving Him one day more, and I seek His will for my life. I recognize that one day soon He is going to call me home. I pray I've done enough, in the right way, to hear His, "Well done, My good and faithful servant." Until that time, I will breathe in and praise Him for allowing me to be of some small service to His kingdom. I pray you too will remember to take time to "Breathe In God."
God's blessings,