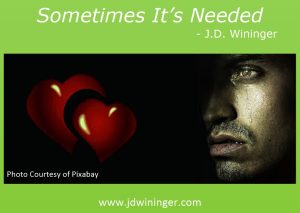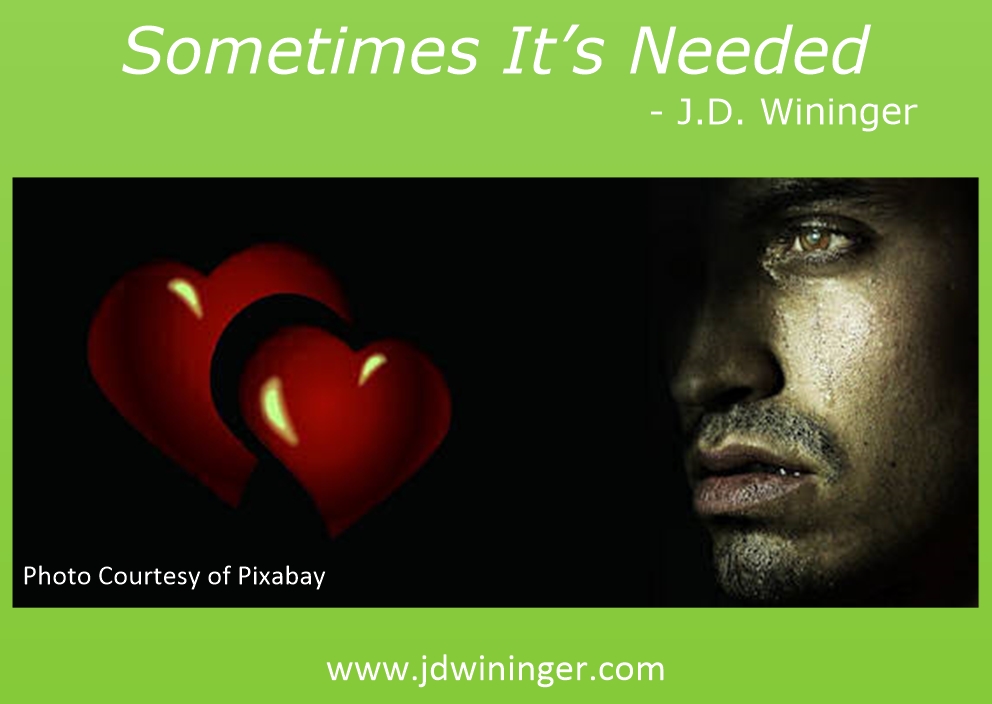 It often happens when you least expect it. I guess that's what gives it such an impact. In my case, it happened on the way to the feed store. In less than 30 seconds, I had to pull off onto the shoulder and pull myself together. That allowed me to make it to an empty parking lot in Birthright, TX. What happened? It was the instant God broke my heart.
When I drive alone, I often plug my smart phone into charge and listen to music that plays automatically. When the Christian singing group began, I smiled. This was the last CD I had shared with my little brother Paul before his accident. I remembered how the particular song they were singing was the last song he performed at the 5th Sunday-night Sing at his home church. Normally, happy memories accompany this song. I chuckle to myself at how we used to tell him he sounded like a sick cow. He would smile and keep on singing to his Lord. While my little brother, like me, wasn't the most melodic voice in the choir, he sang with great emotion. He sang his love offerings to God.
While listening to the song, God mightily impressed upon me how He is once again pouring out His divine wrath on this depraved world. As tears welled up, the Holy Spirit brought the words of Romans 1:24-28 to the forefront of my mind. My heart broke as I felt the overwhelming power of the words I have given them over yet again ring out within me. As I sat in the cab of my truck and prayed through this, other scripture flooded over me. I sank further in despair as the words of Galatians 6:7-9 reminded me that man reaps what he sows.
I thought about the outright rejection of God that is so rampant in this world today. Listening to 30 seconds of any news report tells us of the carnage that is happening all around the world. Terrorism is once again on the rise. The threat of nuclear attacks in the Middle East is more real than ever before. Russia's unprovoked invasion of Ukraine has gone unchallenged. The world has done virtually nothing, despite the promises to defend their sovereignty years ago by our government. Instead, the world seems satisfied to proclaim moral outrage while taking a not my dog, not my fight position of feigned concern. I wondered what would our world look like today had we allowed Germany to continue unchecked after their invasion of Poland in 1939.
Next, I lamented the moral decay of society. Abortion, soaring crime rates, violence on every corner, rampant drug use, no sanctity of life, and apostasy throughout the church all point to one thing. The so-called moral majority of Christianity has surrendered our position to the idols of this world. This world is more focused on climate change and globalism than we are on showing compassion and adhering to God's moral standards. It seems America is more focused on dividing ourselves along political lines than we are at arresting the hyper-inflation and perhaps coming economic depression we are spending ourselves into. It seems America is more interested in being a good global citizen than a shining beacon of hope and light across the world.
We cannot expect God to continue to bless us when we continue to ignore and reject Him.
Click To Tweet
What I realized is that as a Christian-American, I am that watchman on the wall. My heart broke when I recognized I have not sounded the alarm until today. As the words of Ezekiel 33:6 troubled my soul, God reminded me He has not yet sounded the trumpet. He may have His mighty sword of judgment lifted high, He may have ordered the trumpet raised, but until that day, He gives us His gift of salvation. Whether we need to seek salvation, found only through His Son Jesus Christ, or apply His healing balm of grace and forgiveness via 2 Chronicles 7:14, the opportunity remains.
Sometimes God needs to break our hearts to get our full attention.
Click To Tweet
I ask that you spend a few minutes more of your time today to listen to the words of this song (https://www.youtube.com/watch?v=Pu8hLSaQrpA). Then, pray and ask God how He might use you to reach your small part of this world for Him. Time is growing short my friends.
Are the happenings in our world today a remedial judgment of Christ? Has He given us over to ourselves because of our outright rejection of Him? Perhaps; but what I am certain of is that if we continue to be unrepentant, then God will continue to pour out His divine wrath upon man. I don't want this message to be one of doom and gloom, but of opportunity and hope. Let us remember and heed the words of Romans 10:13 (NKJV), "For 'whoever calls on the name of the Lord shall be saved.'"
God's blessings,