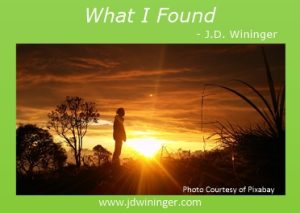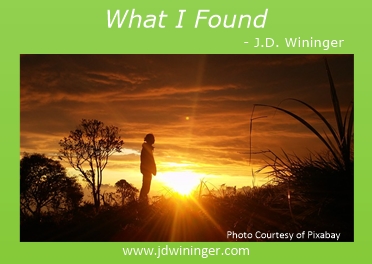 This wasn't the first time I'd fasted to move closer to God, but it was the most effective. My reader friends (those who subscribe to my blog) knew from an email, I spent the month of February on a fast; and oh, what an adventure it was. As an older fella with health conditions that a meal-related fast could exacerbate, I fasted what I call "anti-social" media for the past 21 days. I added an extra day for good measure to practice self-control. Before I share some of what I found (mostly what God revealed to me), I want to give you some background.
The need to fast and seek God's will was present for several months, as I felt my life spinning out of control. It took our pastor calling for a solemn assembly (Joel 1:14) in our church to prompt me to take action. Family, health, writing, business, and financial issues and decisions were beyond my meager ability to understand and address, and I knew in my heart where the answers awaited me. As some of you suspect, I have a tinge of OCD and am most comfortable when I'm in control. In reality, I am in control of very little, but I can control who and what I allow to control me.
As a fledgling Christian writer with still much to learn, I recognize how social media helps grow my platform (those who follow and support my writing). Social media provides a way to interact with those who follow me and share thoughts and ideas far beyond those people I come in contact with each day. Social media is a tool. How I choose to use it, and how I allow it to use me, is up to me. As I was preparing for this fast, I searched my heart and prayed to identify what things I needed God's help to address. I won't get into details here, but God knows and I let Him guide me to create my petitions.
Beyond an email to my subscribers, in case someone noticed my lack of a social media presence (a few did, thank you), I wanted to keep my fast personal. It was a time of searching and renewal that refreshed my spirit, provided insight and correction, and moved me even closer to my Creator God. As I searched the Bible for instructions for fasting, I found over 70 references in both the Old and New Testaments. Mostly, it showed me that fasting and praying are best accomplished through the heart rather than the show. As the days leading up to the start dwindled, I determined to use the time I spent on "anti-social" media in prayer instead.
Fasting and praying is best accomplished in the heart, not in the world.
Click To Tweet
So what did I find? What did God show me, and how will these discoveries impact my life a year from now? I'm not sure I have all the answers to these questions and more, but I know I won't let six years pass before I fast again. This past month has helped me learn much more about myself and what God wants for me. If you have not fasted in a while, or ever, I urge you to consider doing so; but I caution you to be prepared to accept the changes forthcoming. Some discoveries, revelations, and changes I found these past weeks include:
I don't have to bathe in it
No surprise to anyone reading this, but this is a fallen world filled with sin. Until God calls us home, we have to wade through that sin, but we don't have to immerse ourselves in it. In fact, our testimony will be much more effective if we only dirty our feet. Social media, or more aptly "anti-social" media, is a perfect example. Whether or not intentional, it fills my social media feeds with click-bait. Those messages that appear that seem to know exactly how to get my goat, increase my ire, or tickle my temptation button. When I fall for those traps and comment, rebuke, or launch an angry tirade about some perceived injustice or wrong, I leap into the pool of sin. One of my strongest Myers-Briggs personality traits is Judging and Satan (and perhaps Facebook and Twitter) knows exactly how to push that button sometimes. With God's help, I won't be falling into those traps as often.
How I spend my time shows what's most important in my life
I thought spending a couple hours each morning in "God time", then praying as I felt compelled to throughout the day and ending with an evening prayer was ample. During my fast, I found I had double that time to pray about issues, problems, and decisions I needed to make. What a difference more time in focused prayer makes. A few times, especially during idle times doing chores like filling the water troughs, I mindlessly clicked the little blue bird on my phone, opening Twitter™. There was no purpose, but I found checking social media had become a habit. One that was taking time away from God. I would catch myself and close the app immediately, but I used those urges to prompt me to seek God instead.
My name on a book cover is not the goal of my writing
Like every writer, I too want to see my name atop a best seller's list. I want to run my fingers across my name on the cover of a book and experience what I can only imagine is the exhilaration of a dream achieved. With a publishing offer in hand, I felt it was not the right place for me in my spirit. I couldn't understand why I couldn't "pull the trigger" and accept the offer. During this time, God reminded me He didn't call me to become a Christian writer so I could get my name on a book cover. I am called to use the gifts He gave me to help others find, understand, and grow in His love. I've renewed my commitment to write for Him and not for myself. When I do, I free myself to enjoy my writing as a love offering to God, allowing Him to do with it what He wills and not what I wish.
Closeness with God brings peace
Perhaps the greatest gift of all was finding how my fast ended with more of God's joy, peace, and contentment in my heart. If I'm honest, I was selfish and wanted to stay there in Abba's bosom longer. And while finding rest in Christ is a wonderful thing, our Lord called us to be co-laborers and not spectators (1 Corinthians 3:9). As Jesus said in Luke 2:49, "… I must be about my Father's business." I am grateful that I can return to this journey in faith called life with much more peace, clarity, and direction.
Fasting is not taking a break but making a breakthrough.
Click To Tweet
In ways, I feel God broke through a spiritual dam in my life and the Holy Spirit can more freely travel through my soul. I would appreciate your prayers to help that flow increase in the coming weeks and months as I continue seeking God's answers and direction. Please let me know how I can pray for a breakthrough in your life as well.
God's blessings,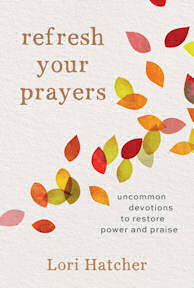 As I'm finishing up a month of fasting and prayer, I wanted to introduce you to a book that just released on March 1st. I was blessed to have this available to me during this time of reflection, petition, and spiritual breakthrough. Receiving a preview copy of Refresh Your Prayers from Mrs. Lori Hatcher gave me much inspiration and practical guidance that helped each day of my fast. Following is a blurb about the book that I pray you'll find as helpful to jumpstart your prayer life as it did mine.
Unlock a Powerful Prayer Life!
For some of us, our prayers are filled with anxiety: What do I say to God? How can I know He'll answer? For others, prayer can seem routine: I always say the same thing. I don't feel powerful or passionate. Then there are people who are on fire for prayer. No matter what stage you find yourself in, Refresh Your Prayers will help you establish a deeper, closer connection with God each time you pray.
Reinvigorate your prayer life with this 60-day devotional. Each reading is crafted to inspire your faith and equip you to pray. Use the prayer prompts and powerful Scripture truths from the Old and New Testaments as a catalyst for your words. If you're tired of your all-too-quiet quiet time, Refresh Your Prayers is the answer.
You can order your copy using this link: Refresh Your Prayers: Uncommon Devotions to Restore Power and Praise: Hatcher, Lori: 9781640701410: Amazon.com: Books
-J.D.