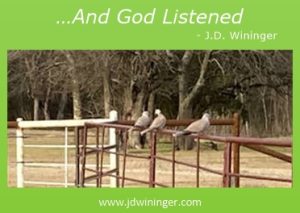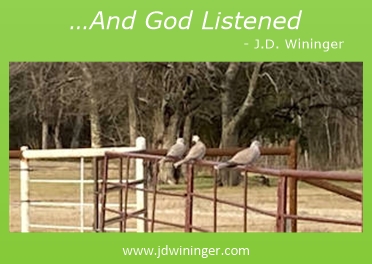 I'm certain this only ever happens to me, but more than once in the past 25 years my dear spouse has said, "You're hearing me, but you're not listening." Most guys don't distinguish between the two words, so I've made the matter worse before by cocking my head and looking like someone just said "fahrvergnügen" to a dog. This usually brings a brush of the hand, a huff, and a cold supper.
Like any guy who likes a hot, on-time supper, I did some research to understand what Ms. Diane meant. What I learned is that hearing and listening are indeed different. Described by Dr. Kelly Workman, PsyD at Columbia University, "Hearing is the passive intake of sound, while listening is the act of working intentionally to comprehend the sounds you hear." That made sense to me. Our brains receive auditory sensory inputs all the time. However, we ignore much of what we hear unless we choose to actively listen.
When I remember to put my hearing aids in, I hear pretty well. I don't always listen. Ms. Diane insists I have selective hearing, which means she thinks I purposely tune her out. Certain that's not the case, I'm not sure I'll ever convince her of that. I've tried explaining that because I'm such a deep thinker, my thoughts are using up my limited brain power and I don't have enough left to listen actively. She's not bought it yet, but that's my story and I'm sticking to it.
Last week, while filling the water troughs in the barn as I prepared for another night with temperatures below freezing, reminded me of this. Cattle enjoy cool weather, and I've read they are most comfortable environmentally when the temperature is around 40F. However, freezing temperatures (in the teens and 20s) can affect cattle negatively; especially poorly conditioned livestock or young calves. Even though my herd is in great shape (BCS 7/8), I still do things to protect them when rare, frigid temperatures find their way to east Texas. By feeding them extra hay near dusk, I keep their internal furnace stoked (their ruminant stomach working) overnight. This natural body heat keeps them most comfortable during wintry nights. Allowing them access to the enclosed barn, with extra hay on the ground as insulation, gets them out of the icy winds and helps them and their calves stay warmer.
I also fill several large tubs, holding 40-50 gallons each, with fresh water. Being inside the barn prevents the water from freezing (at least as solidly as it would outside). It also gives the cattle the ability to drink without going outside in the elements. As is often the case when I'm doing chores around here, God and I carry on a conversation. Many of you call it prayer.
Prayer is best described as a conversation between Father and child.
Click To Tweet
God listens to His children who walk with Him in faith (John 9:31), and knowing that He is always there when I call out in prayer is most comforting. I'm almost always talking to Ms. Diane as I walk into her office/craft room, and often, I find I'm talking to myself because she's not there. When that happens, I either call out for her or wander through the house until I find her.
While filling the water, I'm asking God to watch over my little ranch and all the animals He's entrusted to me during this cold night. I ask Him to keep the livestock safe, to protect the water pipes, and direct the predators elsewhere so all can sleep peacefully and comfortably this night. It's not uncommon to feel a sense of peace welling up inside me when I pray, as I like to think it's God's way of assuring me He's listening. On this evening, He communicated with me using something more tangible.
As I prayed, I heard a commotion in the feedlot. Taking a step to my left, I could peer out the barn door and investigate. Looking outside, God took my breath away as three doves landed on the separating fence near the barn. I watched as each one took up a watch position. One faced toward my north pasture, where my pregnant cows and calves are. One faced west where Mavric my bull, the steers, and heifers are grazing, and the other peered into the barn. My heart instantly knew that God had listened and sent me a visible sign to say, "I've got this."
As often happens whenever God gives me a "heart hug", a tear formed and the powerful warmth of God's presence enveloped my soul. The tangible, immediate answer to my prayer reassured me I am walking in God's will. I recognize I am far from perfect, but willing to listen to His guidance and direction in my life. He reminded me that He doesn't expect me to be perfect, but surrendered.
We don't have to be perfect for God to hear us; but He only listens to those who listen to Him.
Click To Tweet
We know God hears us when we cry out in prayer. We know He listens when we are in a right relationship with Him. It is in His active listening that God acts according to His will. When our prayers align with His will, amazing things can happen. Three mourning doves showing up to watch over your herd through a long, cold winter's night is an example of that I'll cherish for many years to come.
God's blessings,