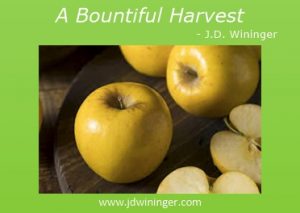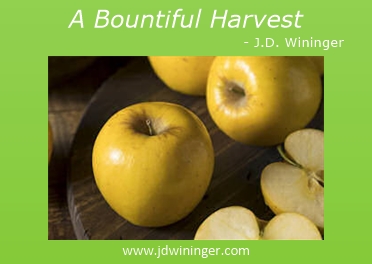 Who could've imagined I would get this excited over 11 apples. Were they the best apples I ever tasted? I'm certain they were. Now it might just be because it took me eight years to get a harvest, but oh what a wonderful harvest it was. Crisp, juicy, delicious; these apples were a reason for celebration. How I got to this joyous moment is a story worth telling.
We purchased the Cross-Dubya knowing it was a reclamation project. We thought the house and outbuildings had pretty good bones. Later, we realized we should've removed the rose-colored glasses we were looking through when we bought it. Overgrown fields filled with weeds and very little grass showed how poor the land was. And while there were peach, plum, pear, apple, nectarine, pecan, and papple trees, many showed the effects of the 2011 drought that hit east Texas two years earlier.
After the enormous task of moving in and getting settled, I set out to recover as many of the fruit and nut trees as I could. Lots of aggressive pruning to remove dead and dying branches left most looking pretty sad. I watered only the first year; afraid shocking them with fertilizer might be too much for them. By the end of our third year, only a few remained. With each one I dug up and burned, my sadness grew a bit more. Still, my pastures and fields were green and lush again, the barn rebuilt and new buildings added. The Cross-Dubya was once again alive and prospering.
The few remaining fruit and nut trees were doing pretty well. We got a pecan harvest (almost seven gallons of them), some Asian pears, and we started adding cattle to the landscape. It seemed all was right, except for one sad little apple tree by the workshop. It had been cut back severely before we purchased the land, and no matter how much I watered, fertilized, and cared for it, there was little growth. What I can only imagine was once a majestic 12-15 foot tree, it stood out like a sore thumb alongside the tall pecan trees nearby. The once beautiful apple tree was reduced to a mere four-foot stump with a few scraggly, droopy branches extending from its scarred and bruised trunk.
Only God knows why, but I refused to give up on this little tree. Perhaps it was because each spring, a few blossoms would appear on its weak branches. I decided that if it was going to fight for survival, then I would fight for its survival too. So each year, I watered, fertilized, pruned, prayed, and begged for it to reach its potential. Last year, a few apples appeared, but they wilted away and fell before they ripened. Still, I remained faithful to caring for my little tree. It wasn't until last year I determined what kind of apple tree it was. I thought golden delicious, but when I saw the russeting around the stem I researched more.
With this year's harvest, I could confirm they are opal apples (originally from the Pacific Northwest) because of their resistance to browning when exposed to air. I can tell you, they make some of the best eating and baked apples I've ever had. While we harvested less than a dozen apples from our little tree this year, I thanked God for His faithfulness in helping me restore our little tree to productivity. The tree is nearly as tall as I am now. I probably won't live to see it reach its full glory, but am ever-grateful to see it blossom and bring forth fruit again.
Preparing a dish of baked apples, I thought about the parallels between that apple tree and my life. After a period of spiritual drought, it left me scarred, diminished, and dying inside. And while it would've been easy to write me off as just another alcohol-swilling, self-absorbed divorced guy, the Holy Spirit never gave up on me. Ignored for many years, He sat silently in the recesses of my heart. He could not look upon my sinful lifestyle. Oh, He'd try to make an appearance now and again, convicting me of my choices and willful attitude, but I'd soon silence Him by choosing my will over His.
I would tell myself I was a good person, but He would not let me forget I was a child of God and that good is no measure of righteousness. It was after realizing how far my life had spiraled out of control; I reached a point when I again listened to His call to return. It wasn't a simple journey to repentance, but the recovery it brought was worth the effort. And like that once majestic apple tree, I required lots of pruning, fertilization, and watering before I grew again.
The longer it takes to harvest, the sweeter His fruit becomes.
Click To Tweet
I've wondered if the apples are sweeter because opal apples are that good or if it was all the time, effort, and care I put into them. Perhaps it's because the reward grew sweeter with each passing season, as all that goodness was stored up inside until it could no longer be contained.
And just like the apple tree I didn't give up on, God never stopped caring for me. It's taken a lot of work, with more needed, but I pray the spiritual fruit I'm bearing will one day bring our Father a bountiful harvest. I wonder if God looks down at me and smiles in the same satisfied way I do with my restored apple tree.
God's blessings,

Please join me each Thursday evening at 9:30 Eastern as host Coach Mark Prasek and I take a trip Around the Cross-Dubya on PJNET TV. We discuss this week's blog post, offer insight about the lessons learned, and enjoy the fellowship of friends in the live chat room.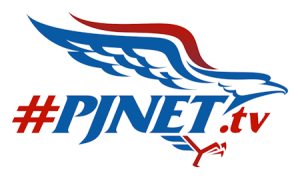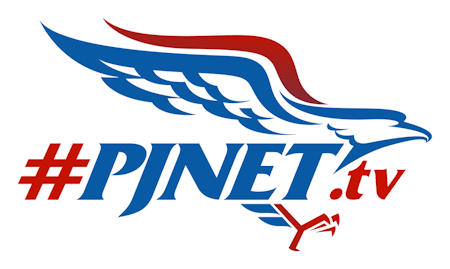 Photo credit: www.thehealthy.com