One of God's great blessings is the friendship of other Christians. On rare occasions, that friendship blooms into something more. God blessed me with a dear farming and writing friend, who became a "big sister", three years ago. We all need a godly family member who'll tell you when you're out of line, or at least blurring it—and be your biggest cheerleader when you're fighting battles. I'm honored to have my big sister in Christ as my guest this week. I hope you enjoy this post from Ms. Katherine Pasour as much as I have.
God's blessings,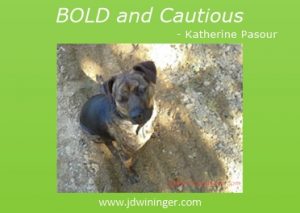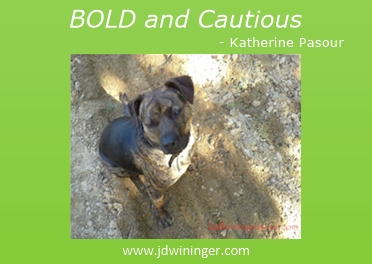 My sweet girl, Heidi, is my best buddy on the farm. She greets me in the morning with a happy face, a wagging tail that shakes her entire body, and enthusiastic bouncing rivaling Winnie the Pooh's friend, Tigger.
Heidi is a farm dog. She chases squirrels, groundhogs, and deer that ravage my flowers. She barks to alert me of visitors. Wherever I work on the farm, she goes with me.
My horse, Peaches, is not the brightest bulb in the pasture. In fact, I often wonder how she managed to grow into such a big, beautiful horse. Among her many vices, Peaches doesn't keep her head in the feed bucket when she eats. Thus, she spills her sweet feed all over the ground as she eats her breakfast and supper.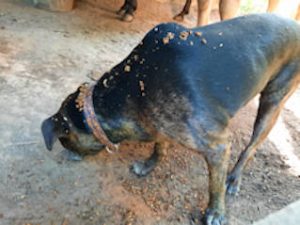 Heidi, although well-fed, takes advantage of equine carelessness and sneaks into the outdoor stall to grab a snack. Working carefully, near very large hooves, Heidi gobbles up the spilled grain, while keeping all her senses on alert to avoid being trampled or nipped by the big palomino.
Heidi is both bold and cautious.
Often, when watching and working on the farm, I ponder on lessons I learn from observing. Heidi and Peaches are no exception. I'll skip over the lack of wisdom Peaches exhibits and focus on my dog's smart actions.
How can we be both bold and cautious in our daily walk with Jesus? What about when spreading the Good News of Jesus?
Click To Tweet
Our Holy Bible provides much encouragement for us to seek an active relationship with our Lord and to have confidence in sharing His message with others. Confidence enables us to act with boldness in sharing the love of Jesus with others.
"In him and through faith in him we may approach God with
freedom and confidence". (Ephesians 3:12, NIV)
Just as Heidi recognizes the need to be cautious around a 1,600-pound horse with very large feet and teeth, scripture urges us to be careful, at all times.
"Be very careful, then, how you live—not as unwise but
as wise, making the most of every opportunity, because the
days are evil. Therefore do not be foolish, but understand
what the Lord's will is." (Ephesians 5:15-17)
And unlike Heidi, who is careful only by trial and error and an instinct for survival, we can develop the necessary wisdom to make decisions that honor our Father and further His kingdom. We have His Holy Word to guide us (scripture), wise mentors to answer questions, and prayer to ask for our Father's guidance.
"Listen, my sons, to a father's instructions; pay attention
and gain understanding." (Proverbs 4:1)
If Peaches steps close to Heidi or lowers her big head to bump or nibble the dog, Heidi leaves temptation and danger and leaps to safety.
Before equipping His disciples and sending them to minister to the lost sheep of Israel, Jesus warned them to escape if they were not welcomed (Matthew 10:12-14). This was one way of protecting His followers from danger. Be bold in spreading the good news of Jesus Christ, but be aware of danger and exhibit caution.
Paul the Apostle's prayer request sets the standard for us in our quest to boldly, but with discernment, share the Gospel of Jesus Christ with others:
"Pray also for me, that whenever I speak, words may be given
me so that I will fearlessly make known the mystery of the
gospel, for which I am an ambassador in chains. Pray that I may
declare it fearlessly as I should." (Ephesians 6:19-20)
My friends, I pray we may be granted wisdom and boldness to be an ambassador for Christ, while always being cautious, carefully discerning God's will for us in service to Him.
About the Author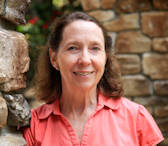 Katherine Pasour is an author, teacher, farmer, and speaker with a passion for service. She blogs regularly at www.katherinepasour.com with a focus on faith and wellness. Psalm 139 reminds us that we are God's special creation, "fearfully and wonderfully made", thus Katherine believes we should nurture all aspects of wellness in service to our Lord. She is a regular contributor to Refresh Bible Study Magazine, published by Lighthouse Bible Studies. Katherine has published articles in several Bible Study compilations, Heart Renovation: A Construction Guide to Godly Character (2018); Feed Your Soul with the Word of God (2019); and The Power to Make a Difference (2020). You can connect with Katherine on Facebook and Instagram at KatherinePasourAuthor and Twitter @KatherinePasour.