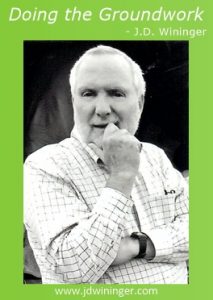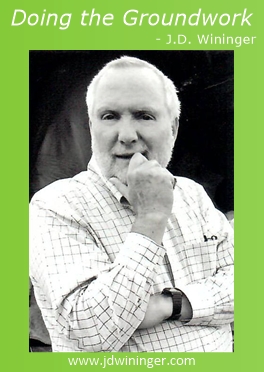 When you're a business consultant, you count your blessings when you come across a client who is receptive to your ideas, willing to accept your help, and desires to learn. Even rarer is when you and your client become trusted friends. And to have a client that becomes a part of your extended family; that's the stuff of legends. I'm sharing this post with you to celebrate heaven's arrival of a dear brother in Christ, mentor, and friend, Mr. Craig "Papa" Hoekenga; founder of Microboard Processing, Inc. in Seymour, CT.
My introduction to Mr. Craig came in July 2018. A bearded gentleman walked into the conference room our team was working in, made himself lunch, and quietly observed as I led our team through planning their first government proposal. Acknowledging each other with a smile and head nod, I continued with the task at hand, wondering who the quiet man was. His presence surprised none of the client representatives, so we continued with business as usual. Later that afternoon, they introduced me to Mr. Craig. The quiet, unassuming man who only smiled as I presented a lesson in Government Acquisitions 101 was one of the foremost process engineering and efficiency experts in the world.
As the afternoon wore on, various team members escaped the "war room" to gather data and other information needed for the next day's sessions. After most had left, Mr. Craig shook my hand and said, "You did a lot of groundwork today. I'm sure glad God brought you here." His words affirmed what I had felt in my spirit soon after arriving on site. He chuckled as I reminded him of the Seven Ps and commented that "No one had run out screaming and waving their arms, yet anyway."
Over the next few days, this gentleman's graciousness and kindness blessed me. How could one of the most powerful people in the GE culture of years ago be this calm, speak so gently, and exhibit such humility and love? But God. It seemed miraculous to me that in a few short days, I found much more than a supporter and friend. In Mr. Craig, I found a Christian brother who would mentor and guide me on my journey in faith. As I was preparing to leave that week, Mr. Craig offered me a copy of his booklet, "Answering the Call to Serve."
Reading the copy that he had updated by hand, I gained further insight into the transformational power of salvation and surrender in one's life. In the subsequent months and years after that first visit, our friendship grew both stronger and sweeter as we discussed building a legacy of faith. Visible in the company's culture of caring and giving, and in the strong bonds of faith within the Hoekenga family, Mr. Craig left a legacy defined by his book's subtitle. His legacy is found in the way he lived a life of faith, hope, and service in the light of the Scriptures.
Have you considered the legacy that you'll leave behind in this world?
Click To Tweet
My friend planted good seed in well-prepared soil that will reap harvests for God's kingdom long after his arrival in heaven. His life showed the importance of doing the groundwork. His groundwork was preparing the soil of his family's hearts for service. Perhaps the greatest way to explain to those who never met this gentle servant of God is to share some of his own words with you.
"My story revolves around three simple and profound truths.
God is faithful (when we 'test' Him we find out).  We can never out give
or out love God. God's work done in God's way will never  lack God's
supply. (Hudson Taylor, Missionary to China, 1832-1905)"
 The line he highlighted in his gift that means the most to me is; "When I am called home to be with the Lord, I want to leave this earth owning nothing, knowing that the hand that gives gathers."–Craig Hoekenga
I want to end this post with something I shared with my friend before his journey home. I pray his family finds great peace and comfort in knowing they are living out the legacy of God's love their earthly father and grandfather planted deep within their souls.
God's blessings,