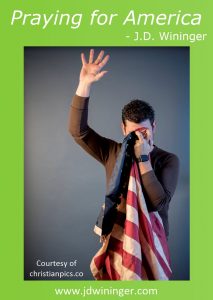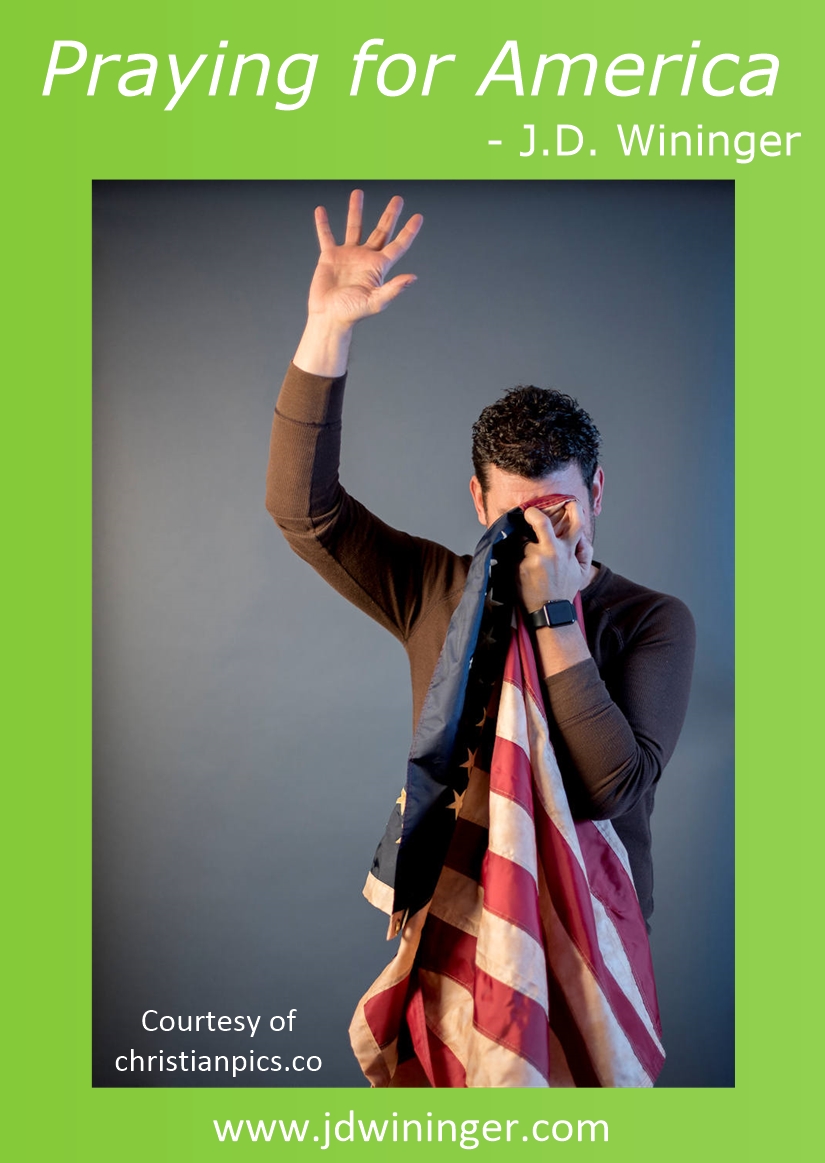 How many of you pray each day for your local, state, and federal officials? Do you only pray for those you voted for, or each office; regardless of party or political slant? Troublesome questions for some. You're not alone though; I struggle with it too. It's hard to pray for socialist-leaning, abortion-supporting, sovereignty-stealing, Marxist idealists; but if I don't, then I'm not honoring my commitment to Christ.
As a Bible-readin', gun totin', America-lovin', Veteran-supportin', God-fearin' resident of the Bible Belt, it seems I'm viewed as a dinosaur; one who many hope will soon become extinct. Sorry to disappoint y'all, but while I don't know when I'm going, I know where I'm going and that's what matters most. And while I'm here, I'm praying I can help many of you join me in the journey.
In recent decades, I've watched the America I love become as divided and dysfunctional as it's ever been. Worse perhaps than pre-1861. This stems not from socio-economic "haves" and "have nots" or racial injustice, but from turning our nation's collective backs to the Judeo-Christian principles they founded our nation upon.
I may not always agree with everything other Americans believe or support, but I do agree they may think the way they do and express their beliefs. I and others fought (and many courageous people died) to give them the right to say and do what they deem is right. American liberty does not, however, give them the right to force their beliefs onto others. Nor does it give them the right to dismantle and destroy our Constitutional Republic.
I see efforts each day, through the news and "anti-social" media to replace, rewrite, and change our nation's history to fit their narrative. Most Texans I know have three words for these attempts. "That ain't right!" The America I grew up in has always stood as that beacon on a hill, shining the light of Christian freedom across the rest of the world. We led the 19th and 20th centuries in innovation, technological, and medical advancements; and have spent more of our tax dollars helping other nations and peoples than any country on Earth. "As the world's wealthiest nation, the U.S. provides more help than any other country, but a smaller proportion of its gross national product (GNP) than other wealthy nations" (Brookings Institute). I wonder, with our substantial out-of-balance budget and deficit spending, how much of the $45B per year average (Foreign Aid Explorer, USAID, 2008-2018) in foreign aid are we borrowing?
America has always been a land of opportunity. The land of the free and the home of the brave. We have always reached out the olive branch of peace; and we've thrust our nation into war to protect the sovereignty of our nation and many others. America has always been among the first to help other nations, and we were the world's moral compass that pointed to the goodness of God. Today's humanistic world has determined that rather than America maintaining the mantle of leadership, freedom, liberty, and altruism that makes us unique, we are to become one of the crowd. If that happens, then who will fill that gap? They'll be no one left.
The words of Pastor Martin Niemöller's 'First They Came…' are echoing loudly in the halls of America.
Click To Tweet
I've been asking myself for the past two decades where the America I grew up in has gone. There are many events and decisions that I can point to, and if I had to pick just one it would be the moral decay of American society. And if, as so many are wont to do these days, I must assign blame, I point my finger in the mirror. Once holding our nation's moral high ground, the Christian church long ago abdicated that role in favor of expanding government reach and its role in caring for its citizenry. Our forefathers didn't design our nation to be a nanny state, but a beacon of God's light to shine around the world while protecting the religious liberty our forefather's sought.
Please understand, my purpose is not to shoot the wounded as evangelist Dr. Freddie Gage said. My goal is to implore all Christians to understand the role we have played in the moral decay of our nation. For too many years, we have remained silent and turned a blind eye to those controlled by their sin nature—spurred on by Satan and his ilk.
We don't need to destroy the church from within; we need to build it back up through God's word.
Click To Tweet
For decades, legislators we elected to represent us appear to be more interested in driving their own agenda. Their focus is on winning their next election, and building multi-million dollar empires on a salary that can't come close to supporting that lifestyle. How many of you stop to wonder how Congressional representatives and senators leave office much richer than they were before taking office? When they enact new laws and ignore the Constitution in favor of being popular, then our government no longer honors the ideals of our founding fathers. They no longer honor the sacrifice of those who have died to protect those freedoms and liberties.
Many implore others to pray for our nation; and I encourage each of you to do just that. The "missing link" in our prayers is that the return of righteousness and Judeo-Christian values in America has to start with the Church. It has to start with each one of us. If the body of Christ can't be of one accord, then how in the heck can we expect the rest of our nation and world to follow our example?
How can the church lead America back to a place of godly morality if we divide ourselves and allow immorality to exist within ourselves.
Click To Tweet
How do we correct this? We have to rebuild the body of Christ from the ground up. We do it using a building block approach; Self–Family–Church–Community–State–Nation–World. Second Chronicles 7:14 is being cited often these days. How many folks ever pay attention to the first three words; "if my people…"? God's word here is calling out the body of Christ. We the church are His people. I contend that if we were truly His, then we wouldn't be in the mess we're in!
I believe in America and the ideals and values we were founded upon, and I believe we can right this ship. America can again become a great nation, blessed by God; but we must forego our self-interests and pursue God's will in our lives. We may fail, but our efforts will bless our lives and the lives of many around us. Let's #MakeAmericaMoralAgain.
Please join me in praying for a great revival in our churches and a return to the founding principles of our nation. Two books I recommend are:
God's blessings,

Please join me each Thursday evening at 9:30 Eastern as host Coach Mark Prasek and I take a trip Around the Cross-Dubya on PJNET TV. We discuss this week's blog post, offer insight about the lessons learned, and enjoy the fellowship of friends in the live chat room.