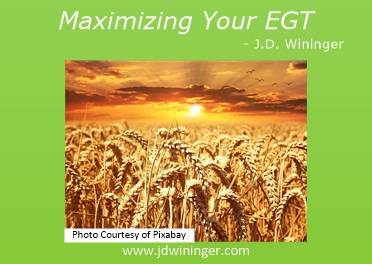 With all the chaos, furor, and clamor happening around us—and what may soon come—our nation appears on the brink of destruction. Satan has created a strong current of partisanship, distrust, division, and hatred within this world that is now threatening our nation. This division is seeking to overwhelm and destroy the very nation founded on God's principles. As Christians, we need to remain focused on the promises found in God's word.
I learned to apply end-game thinking (EGT) at a young age, when I discovered the game of chess. I define EGT as identifying the final stage of some actions, event, or process. It envisions an outcome as a game or plan unfolds. In chess, EGT focuses on defining the strategies to use when only a few pieces remain on the board. How do I end this game? I credit EGT for the success I've had as a capture manager and proposal strategist. I envision the outcome (the endgame) desired and develop the strategic plan to achieve victory.
So what is our endgame as Christians? I'm certain many of you will answer "to live out the Great Commission", as Jesus stated in Matthew 28:16-20. No argument there. However, in these trying times, our EGT might be as simple as surviving the onslaught and reaching the end which is the rapture of the church prior to Christ's return. Living a more peace-filled life is a vital ingredient for growing in our Christian faith. EGT focuses on what awaits you rather than on what's keeping you awake.
Will your EGT allow you to reach your journey's end with your faith strong and vibrant or tattered and torn?
Click To Tweet
To achieve that peace and maintain a more Christ-like demeanor, I'm applying EGT to my Christian walk. This isn't saying I never fall prey to my sinful human nature, but learning to maximize my EGT helps. Succumbing to your sinful human nature doesn't make you a terrible Christian, it makes you human. While God gives us an avenue to forgiveness, through confession and repentance (1 John 1:9), our goal should not be forgiveness, but becoming more like Christ.
Mine may not be the only way to maximize your EGT, but it's a method that's working for me. My EGT focuses on the words of 2 Peter 1:4 (NKJV); "… by which have been given to us exceedingly great and precious promises…". When the world closes in on me, I apply these words by singing the chorus to one of my all-time favorite hymns; written in 1886 by Russell K. Carter, "Standing on the Promise". These words remind me my life belongs to Christ and how He assures me I am no longer of this world, but a sojourner through it.
"Standing, standing
Standing on the promises of God my Savior
Standing, standing
I'm standing on the promises of God"
So what are the promises of God? According to Mr. Victor Knowles, in an article entitled Promise and Fulfillment: Believing the Promises of God[i], a Canadian scholar determined there were 8,810 promises in the Bible. Of that number, 7,487 of them were promises made by God to humankind. Trying to think on that volume would take a lifetime. I prefer to think in terms of the five promises Pastor James MacDonald focused on in Always True: God's 5 Promises for when life is Hard, published in 2011. They are:
God is always with me.
God is always in control.
God is always good.
God is always watching.
God is always victorious.
I've always appreciated how the author showed it is God's very nature that makes His promises trustworthy. God's character, will, and promises are unchanging. We can have complete confidence in God's reliability to make good on His promise because of His unchanging character.
Need more evidence of how God keeps His promises? Look no further than the prophecies found in His word. According to many great theologians and Bible scholars, there are approximately 2,500 prophecies found in God's word. Of these, over 2,000 of them have been fulfilled in great detail and accuracy. Not 60 percent of them; not 95 percent of them, but 100 percent of those that occurred were exact in their description. The statistical odds of those 2,000 prophecies being fulfilled as predicted being in the neighborhood of 102000 (that's a 1, followed by 2,000 zeroes folks). With that kind of statistical probability to support them, I'm apt to believe the remaining 500 (the end time prophecies) will also come true.
If your EGT is winning this game called life, then you should use strategies focused on how you can best achieve that goal.
Click To Tweet
While God's word assures our salvation, our journey to reach that goal remains in question. Our ability to share the gospel message effectively through our testimony is at issue. The more time Christians spend railing against the things of this world, the weaker our testimony becomes.
If our goal is to be effective witnesses for God, shouldn't our lives reflect our beliefs?
Click To Tweet
The more we Christians exhibit God's peace, love, and patience in this world—especially when all around is falling apart—the more others will take note. We can't live in perfect peace because we are not yet living in a perfect world. We find our hope in God's promises of the eternal home awaiting us. Until that day, let's maximize our EGT by focusing on the home that awaits us and not this temporary existence.
God's blessings,

Please join me each Thursday evening at 9:30 Eastern as host Coach Mark Prasek and I take a trip Around the Cross-Dubya on PJNET TV. We discuss this week's blog post, offer insight about the lessons learned, and enjoy the fellowship of friends in the live chat room.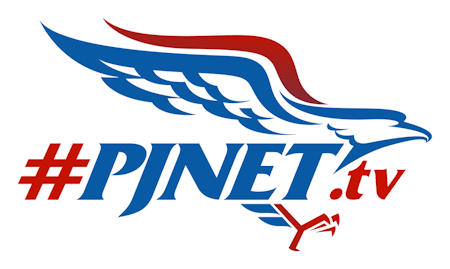 ---
[i] Knowles, Victor (1998) "Promise and Fulfillment: Believing the Promises of God," Leaven: Vol. 6 : Iss. 3 , Article 4. Available at: https://digitalcommons.pepperdine.edu/leaven/vol6/iss3/4