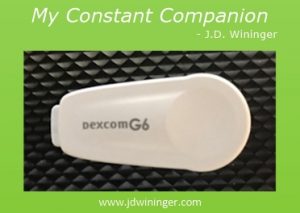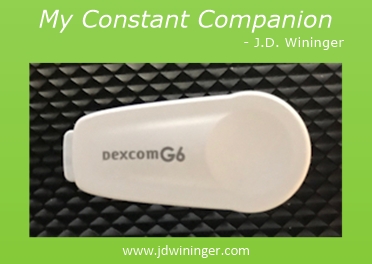 My friend Mr. Del and I have worked together in the defense and aerospace industry for almost 20 years. I'm certain he'll agree that he's become an expert at pulling me off the ceiling from time to time. If he reads this, he's laughing and nodding his head right now. When I'm working a multi-million dollar proposal for clients, I find reassurance in knowing my friend is right there with me (in most cases), keeping me balanced.
Often faced with mounting pressure, in stress-filled, time-constrained situations, I have a habit of developing a focus on the next goal and can sometimes lose sight of the big picture. When you combine that laser beam focus with an exhausted mind and body, I can become a surly, grumpy old so and so when others attempt to derail my plans. When I start to go over the edge, I can depend on my teammate and friend to pull me back.
Mr. Del has a Master's degree in aeronautical engineering, while I have degrees in computer science and electronics. As you might expect, we have lots of opinions and go down lots of rat holes as we attempt to find a way to best communicate often complex technical aspects of a solution. Some clients have confused our loud discussions for anger a time or two, but it's just how we have learned to work together. I think we've become more like siblings than team members.
During this last consulting task, he noticed that now and again my smart phone would alarm. I'd glance at it and then decide it was time for a snack. Other times, I would put the Pringles™ or cheese sticks away. When his curiosity finally got the best of him, he asked what was happening. That's when I explained that since we had worked together last, I was outfitted with a Continuous Glucose Monitor (CGM) device that constantly monitors my blood glucose levels. I explained how the little device attaches to my body and shows me in real time what's happening with my Type II diabetes.
The system has a sensor with a small lead implanted under my skin every 10 days. Using Bluetooth technology, it pairs with my phone and alarms when my blood sugar gets too low or too high. I showed him the app, explained how it has greatly improved my control, and being the engineer he is, we discussed technology for a while. He agreed that my new constant companion was a good use of technology and pleased that my diabetic health was much better.
Thinking about our conversation later in my hotel room, I realized that not only was my CGM a constant companion, so was my friend Del. Both are with me most of the time when I'm working; and both sound an alarm when things are about to go haywire. Mr. Del keeps me from going ballistic and my CGM keeps me from doing myself harm by losing control of my diabetes.
This led me to recognize another constant companion I rely on in my life, the Holy Spirit. It is His presence that helps guide me through each day. He too sounds alarms when I start getting too worldly; or when my spiritual cup gets low, He urges me to refuel through time with God. And just like my friend Mr. Del or my CGM, if I ignore His alarms, bad things will happen. I wish I could tell you I ignore none of my companions when they attempt to warn me through signals. Since I can't, I'll just say I spend way too much time apologizing to my friend, taking glucose gel, or praying for forgiveness.
Do you always heed the alarms your companions sound?
Click To Tweet
As I continue on this journey of faith, I'm learning to follow the Holy Spirit's urgings more. I thank God for His constant companionship, patience, and the friends He has placed in my life who help me be a better man. I pray you find God a constant companion you can lean upon in your life.
God's blessings,