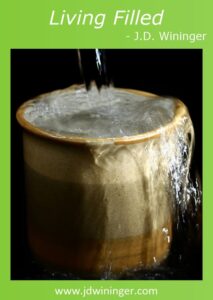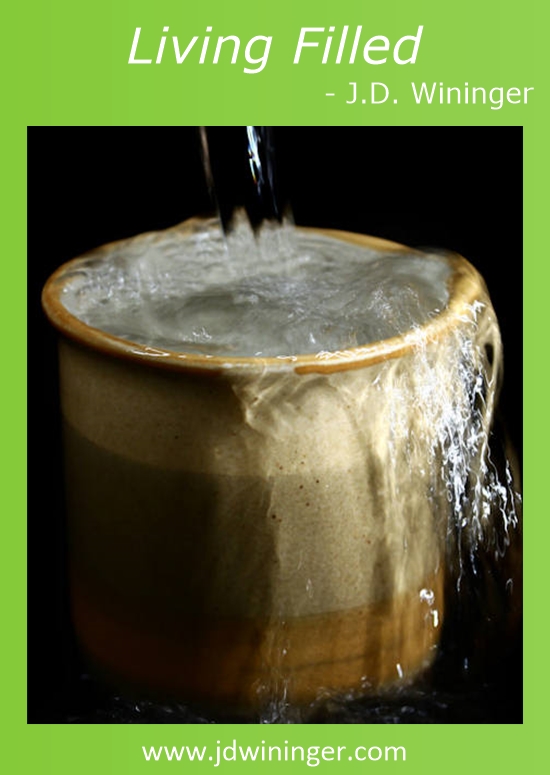 It doesn't happen often enough, but sometimes I'm quiet enough to let God speak through me. On this occasion, it happened after I showed grace toward a driver during a rain shower on an unfamiliar road. I'm not a fan of City Driving these days, which I define as there being more than three cars anywhere around me. Not that I'm a poor driver, but I certainly seem a magnet for them.
Driving Ms. Diane to Medical City-Frisco, a northern suburb of Dallas, we experienced the heaviest traffic we country folk had seen in a while. Adding to our challenge was the drive was unfamiliar to us. It was raining, and people were crazy. As Ms. Diane was busy hitting her imaginary brake on the passenger side of the car, I was doing my best to keep my calm and carry on. We were on our way to what we pray is the last major surgical procedure for my Ms. Diane; one that we've had to postpone at least three times. This much-needed procedure would address a long-overdue corrective action and we both prayed would be the end of an arduous health journey.
Suddenly, I had to take evasive action because a driver cut us off as they needed to move from left-to-right across three lanes of busy traffic. My wife of 25 years awaited my eruption of expletive-filled suggestions for the other driver. It never came. On this morning, I was determined to keep His peace. My goal was to keep myself and my loving bride as calm and peace-filled as possible this day. I saw no need to raise our blood pressure by joining in with the rest of the world, if the number of car horns and gestures were any indication. Instead, I made sure Ms. Diane was okay and comfortable. We merged back into the lane we needed and proceeded on our journey.
I should add that my job on earth is to point out stupid drivers and I'm renowned for my ability to spot them and provide a running commentary while driving. When my wife made note of my lack of response, I replied, "Keep my cup filled Lord, so I don't see things half empty." Most atypical for me was anything resembling wisdom, so we both laughed at my comment/prayer.
When Diane asked, "Where'd that come from?", I could only reply with, "Must've been the Spirit talkin'." Of course, that brought a smile, and we continued on our way. A few minutes later and another careless commuter made a maneuver that required me to react. Again, I managed to mutter a "Bless 'em Lord and keep 'em safe". My wife grew quiet and after a bit commented, "I don't know how you're doing it, but I could never drive in all this traffic." She added, "If I had to drive myself here, I'd never make it. How are you so calm?"
My response was, "Grace comes from the overflow Honey." I explained that we can't know what is going through that person's mind as they drive distracted, but we can forgive their trespass and pray for their safety. In my life, I've learned that if I don't seek God's joy and peace in my life, then my hope in Christ can wane. When my cup begins to get low, I give the world an opportunity to fill the void. Perhaps this is why I focused on Psalm 23 that morning. I felt the need to overflow God's peace onto my wife, the surgical team, and other caregivers. When emotions begin to overwhelm me, I find great peace in focusing my life on the words of Psalm 23:5. Perhaps it's because this is how I learned this chapter many years ago, but the King James version is what I always hear.
"Thou preparest a table before me in the presence
of mine enemies: thou anointest my head with oil;
my cup runneth over." (Psalm 23:5, KJV)
Grace comes from the overflow of God's presence in your life. #Grace #Peace #Joy #Love
Click To Tweet
It's important for me to keep my cup filled with God's peace, love, and joy. In doing so, I have a much better response to the world around me. It's when I allow worldly thoughts and behaviors to find room in my life that I begin acting in worldly ways. When filled with God's presence, His grace is what poured out. Thinking about this, I exclaimed, "You cain't let out what ain't in ya." She chuckled in agreement and we safely made the last couple of miles to the hospital.
As she was off being prepped and undergoing surgery, I sat in prayer and reflection, wishing I could find a cup of coffee. Replaying the morning, I thanked God for His blessing of a safe journey, I begged His protection of Ms. Diane, and I asked His guidance of the surgeon's hands. I also asked for the source of my peace with all that was going on around me. That's when God brought my signature verse to mind.
"Now may the God of hope fill you with all joy
and peace in believing, that you may abound
in hope by the power of the Holy Spirit."
(Romans 15:13, NKJV)
What's a signature verse some might ask? I have to credit my writing friend Mrs. Linda Gilden with that term. As a beloved writing mentor, she taught me early on that Christian authors should pick a Scripture verse that defines their ministry. I never thought of my Christian writing as a ministry before her comments. I reflected on my tagline of, "May all joy be yours; may all glory be God's", prayed, and God helped me choose Romans 15:13. That's the verse I inscribe into each book I sign.
Continuing to grow in Christ, I've come to understand that Romans 15:13 is a prayer that I send up each time I share it. My prayer is that the power of the Holy Spirit fills our cup to overflowing with His peace and joy so we might abound in hope.
It is our hope in Christ that enables us to overcome this world. #Hope #Joy #Peace #Christ
Click To Tweet
My prayer for you this week is that you too can find your way to live a life filled with God's peace, love, and joy. In doing so, we can live our best life and best shine His light into this darkened world. I leave you with a quote that I've never been able to find the source for. I think it sums up this piece better than any words I could share.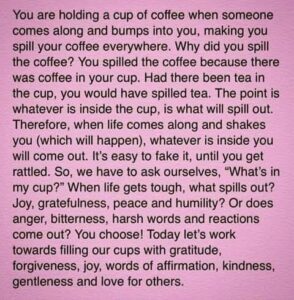 God's blessings,