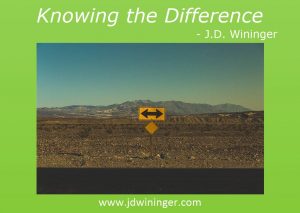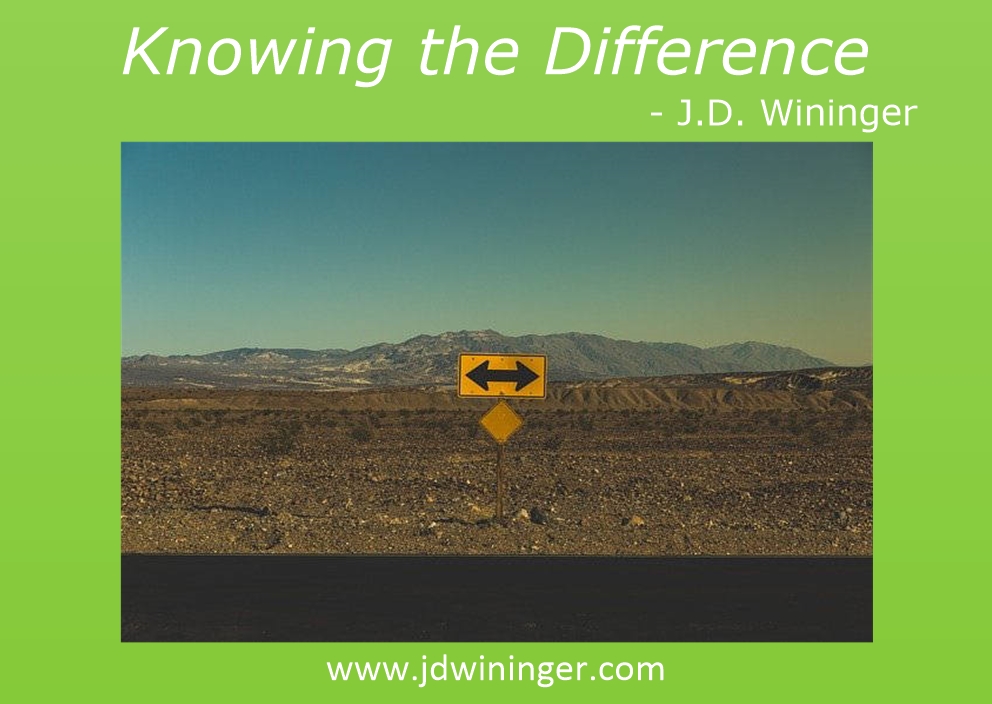 Putting on my sage old rancher hat, here's an axiom I hope you'll remember; "Your destination is determined by who's driving." The greatest lesson I've learned since starting the Cross-Dubya ranch is the calmer you remain, the easier it is to get to where you want to go. Whether that's driving cows into the barn or working pen; or pulling a 14-foot wide implement behind your tractor down a highway that's only 12-feet wide, remaining calm is key.
I've learned the key to remaining calm in every situation is ensuring you know who's driving; and they know where they're going. It's a lesson I'm still learning, but with each time I surrender my will to God's it gets easier to do the next time. The secret I've found is in the words of the prophet Isaiah, Chapter 30. Almost the entire chapter is exhorting Judah to return to the Lord; I especially like how the Lord described how He guides us in verse 21.
"Your ears will hear a word behind you saying,
'This is the way, walk in it,'
Whenever you turn to the right hand
Or whenever you turn to the left." (Isaiah 30:21, NKJV)
Knowing which way to go. Allowing God to guide you in which direction you should turn. Oh, what a wonderful difference this can make in our lives.
Knowing the difference between testing and tempting makes your journey through this life so much calmer.
Click To Tweet
Many of you have heard the phrase God tests, Satan tempts. For me, this means that testing helps strengthen our faith (James 1:2-4) and glorifies God when we pass the test. Temptations are worldly attempts to separate us from our faith (1 John 2:15-17); playing upon our sinful human nature that looks only to satisfy our personal desires. I always thought James 1:13-15 made that point very clear. What chapter 1 of the book of James didn't do a great job of is telling readers how to know the difference between the two.
I discovered a simple way to tell the difference between a test, or trial, and a temptation. One morning during my "God time", I realized how a test encourages me to make a godly decision. This could be in how I react to something, or how what I say or do aligns with God's word. Example, something goes wrong during my day. Do I become angry, depressed, etc. or do I turn toward God and ask Him to come close to help me through it? A spiritual test often results from some external force applied to our life.
A temptation is internal. Since each person is tempted by what is individually appealing (tempting) to them. A temptation always entices you to turn from God by making an ungodly choice. Our human spirit drives the desire to give into a temptation; while the desire to follow God rests on our reliance upon the Holy Spirit. Which do you give into more?
Do you follow your human spirit more than the Holy Spirit?
Click To Tweet
Getting back to that old saying I started this post with; it's important to recognize who is driving your life. While we all sin, it's part of the curse of being human, we don't have to surrender our lives to it. Part of maturing as a Christian is learning how to recognize temptations when they arrive and using our spiritual gifts to keep us from sinning. Unlike some religions or factions, the temptation to sin entering your mind is not a sin. The sin occurs when you entertain that idea; when you dwell on the temptation, and you develop the desire for it rather than bringing it under control.
Sometimes events happen in our lives that can present themselves as both test and temptation at the same time. One example might be a terrible disease or illness. Satan will do his best to tempt you to forsake God (i.e. why would God let this happen to you if He were a loving God). However, if you choose to lean closer to God through the trial, your faith is tested and you glorify God. In these cases, the decisions we make determines the result.
I pray you learn to better discern between temptations and tests in your life; and in all cases, trust God to help you through every situation.
God's blessings,

Please join me each Thursday evening at 9:30 Eastern as host Coach Mark Prasek and I take a trip Around the Cross-Dubya on PJNET TV. We discuss this week's blog post, offer insight about the lessons learned, and enjoy the fellowship of friends in the live chat room.