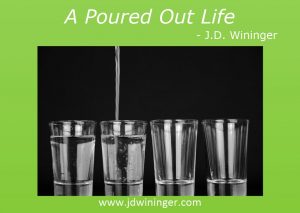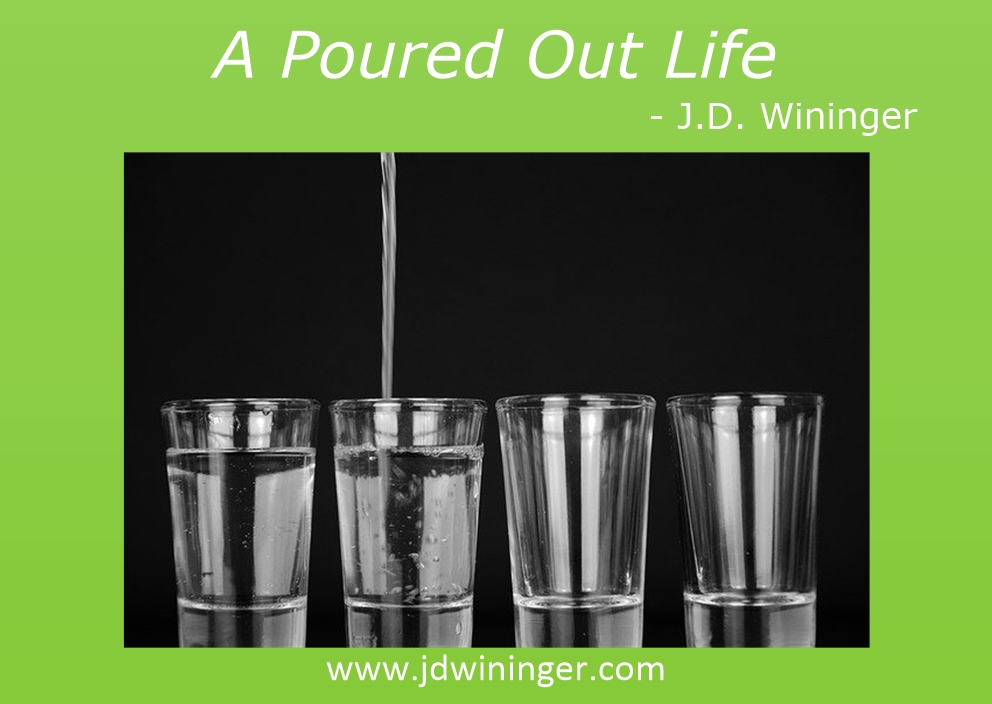 When facing a potential life-threatening illness or procedure, FUD, my acronym for Satan's attempts to attack you with Fear, Uncertainty, and Doubt, can sometimes run rampant. In preparing for a heart procedure last week, I went through all the estate planning paperwork, ensuring everything was in order. I knew God held me securely in His hands, yet I didn't want my girl to worry about where to find things or what to do.
As the day for the procedure neared, Satan played tricks on my mind. What if I end up having coronary by-pass surgery? What if I don't make it out of the OR? If something goes wrong, what happens to Ms. Diane, Bubba, the ranch, etc.? All these questions did was increase my stress. The gnawing question in the back of my mind was "Have I accomplished all that You meant for my life to accomplish Lord?" I realized the answer to that question lay at the crux of my angst.
During my prayers each day, I reminded God that I surrender to His will and I could not escape Paul's words in his letter to the Philippians. In it he wrote, "Yes, and if I am being poured out as a drink offering on the sacrifice and service of your faith, I am glad and rejoice with you all." (Philippians 2:17, NKJV). I wondered if this week would be my last pour. Since rededicating my life to Christ, I've tried to live it as my life is a cup. A vessel in which God pours Himself into as spiritual fruit, lessons, knowledge, discernment, and wisdom; which I then pour out onto the world. My belief is that as I pour out what God has filled me with, He will continue to refill me to overflowing. This process continues until I have completed the tasks He planned for my life during His creation.
Lying in the hospital awaiting my turn in the Cath Lab, it occurred to me that my Christian life has been a series of being filled, poured out, and refilled. I prayed God not only pour out the overflow (Psalm 23:5), but that He helps me to pour out all He has poured into me. It may sound silly to some, but at the end of my days, I pray God leaves not a drop in my cup.
In prayerful meditation, an unexpected rain shower pelted the window next to my bed. God was showing me I was not to pour my life out in His service, but I was to pour Him into others through my service. Like the farmer He created me to be, His glorious blessings of rain don't pour onto the ground, they pour into the earth so it sprouts forth the harvest. This is what we are each called to do. We are to pour Him into others through our service, not pour what He has given out. Our service is aimless unless directed toward others.
Are you pouring your life out in His service or are you pouring Him into others, through your service?
Click To Tweet
As usual, much of my FUD was unrealized. While my health issues remain, at least we have answered some questions, narrowing my doctor's focus on finding the solution. Through this trial, I received a wonderful reminder that Paul's words in Philippians 4:6-7 should be an anchor in our lives. I've gained a fresh perspective on being filled and poured out. I don't want to pour out, but pour in.
Ways I can do that is through my writing and speaking, my service to others, setting an example for others who witness my life, and the legacy I leave behind. I can't know the plans God has for me, or when He'll finish with me, but through faith I can trust that as I continue pouring, He will continue filling. That's a promise we can each hold on to. I pray mine is a life poured out for God, and into others.
God's blessings,

Please join me each Thursday evening at 9:30 Eastern as host Coach Mark Prasek and I take a trip Around the Cross-Dubya. We discuss this week's blog post, offer insight about the lessons learned, and enjoy the fellowship of friends in the live chat room.