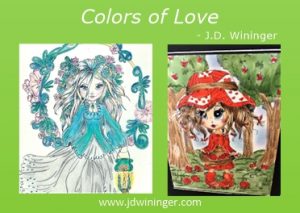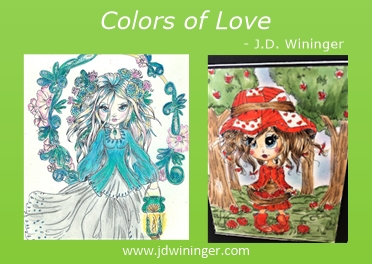 Have you ever been humbled after being around someone else? Not intimidated by them. Not overwhelmed by their prowess or talent; but taken aback by their selflessness, humility, and dedication. That's what I come away with after spending time with my best friend. I am humbled; thinking how all I think I do to bring God glory is not even a drop in the bucket compared to some. When I feel this way, I pray, and God reconciles me with His word.
"And above all things have fervent love for one another, for 'love will cover a multitude of sins.' Be hospitable to one another without grumbling. As each one has received a gift, minister it to one another, as good stewards of the manifold grace of God. If anyone speaks, let him speak as the oracles of God. If anyone ministers, let him do it as with the ability which God supplies, that in all things God may be glorified through Jesus Christ, to whom belong the glory and the dominion forever and ever. Amen." 1 Peter 4:8-11 (NKJV)
Let me take you through a typical day in my friend's life. She often wakes up to the smell of coffee, the hum of an ATV in the distance, a donkey braying, or cattle lowing. With coffee or tea in hand, she settles in at her desk and breaks out several devotional books, with her Bible and journal front and center. She may turn on her computer to check news web sites or emailed prayer requests. For the next several hours, everyone in the household does their best to avoid her. She's deep in study, reflection, and prayer.
After a final prayer, she may have another cup; make something to eat—more brunch than breakfast—and settles into her day. Yes, she manages the household budget, makes the grocery lists, and directs the happenings throughout the home. Mostly, she draws, stamps, paints, colors, and creates. She spends between eight and ten hours every day in her craft room/office spreading God's love throughout her world.
Coming to Christ in 2014, my friend took her immense gifts and talents for scrap booking, card-making, and a creative soul, and put them to work through a ministry she calls "You Matter." This ministry—comprised of a few crafty friends―creates, personalizes, and sends cards of encouragement to residents of women's shelters and transitional living facilities throughout northeast Texas. Not only do they make cards to encourage the women; they make cards for their children and many special birthday cards each month. Seven days a week, you'll find my friend working on card designs, printing messages to place inside them, painting or coloring a design by hand, or addressing envelopes.
I asked my friend why she works so hard on this project. Being a guy, my mind tells me it would be less time-consuming and more economical to purchase cards each month. This question drew a sharp rebuke when my friend explained "I can't pour God's love into every part of a store-bought card. Don't you see? With each card we make, my friends and I are praying over its intended recipient. Prayer is each card's secret ingredient."
Now you understand why I am humbled whenever I spend time with my best friend. How can I compare to that? With a sweet smile, my friend reminds me it isn't how many we reach with God's love; it's that we reach out to others with His love and not our own selfish desires for recognition, self-satisfaction, or fame. We don't do these things to showcase our talents, gifts, or skill. We share God's love with others because He tells us to. God calls each Christian to be His representative in this fallen world.
How do you share God's love with the world around you?
Click To Tweet
If some of you haven't figured it out yet, my best friend is my wife, Diane. She is my inspiration for showing God's love in my life. I pray each day I can come to love God, and show His love to others, like she does. I am humbled when I see how she colors her world with God's love.
"Hero" is among the most misused words in the English language. I can assure you, it is the best word I know to describe my wife. For all she's faced and overcome in life; for all the ways she shows God's love through her words and actions; for all the ways she gives love so freely, Diane Lynn Wininger is my hero and best friend.
God's blessings…