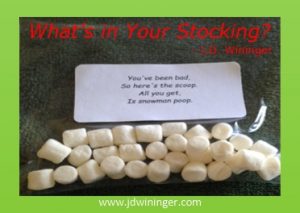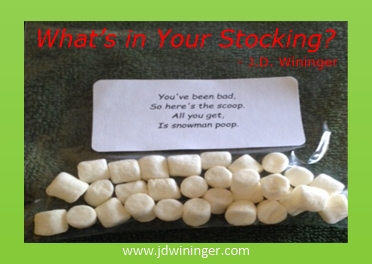 As Christians, we have many reasons to celebrate the Christmas season. Jesus Christ is my "Reason for the Season." While my Savior gives joy year-round, His miraculous birth is the reason for this holiday. Things I enjoy during this season include watching the expectant joy in children's faces and observing almost everyone being just a little more gentle, kind, and forgiving. My greatest personal joy at Christmas is the memories of my adopted Mom. No one enjoyed Christmas more than "Ma."
Christmas carol singing began around October. Ma also rearranged things to make room for decorations and the big tree that sat behind the large picture window in our home. Even in central Florida, Mom went all out decorating for Christmas. Several times a year, we made Sunday afternoon trips to The Christmas Store in Brooksville. Each year, her Christmas displays grew to envelop more and more of the house. Dad told me it was her dream to have a "Christmas Room" in her home where she could display Christmas year-round.
By the time I became a part of the family, Mom's voice had grown raspy from surgery to remove polyps from her vocal chords. Still, when she sang about her Savior and King, her voice filled with love and compassion. She had a sweetness that mamas around the world are known for. She almost danced as she busily decorated every room in our home. People knew Theresa Marcella Adams for her kindness, generosity; and for greeting everyone she met with a smile and kind word. I grew to love my mom even more for her joy and her wonderful sense of humor.
Her favorite song at Christmas time was "All I Want for Christmas is My Two Front Teeth", written in 1944 by Donald Yetter Gardner. Such a smile would come across her face as she attempted to lisp the word Christmas. It was almost impish as it brought forth her mischievous nature and her child-like joy. Each year, Mom found a new craft project to do during November and December. She made clothespin angels, little lace doohickeys to hang on the tree, and hand-painted ornaments.
My all-time favorite was the small zipped plastic bags with a few mini-marshmallows inside. On each bag was a sticker; " You've been bad so here's the scoop; All you get is snowman poop." Laughter erupted as each of us reached into our stocking to pull this out and read it aloud. I'll never forget our dad stating with a loud laugh, "That beats a lump of coal every time!" My heart warms each time I picture her warm smile and twinkling eyes when she would laugh.
Our mom found many ways to bring laughter and joy into our lives. The best part is that she did so year round and not just during the holidays. I cannot imagine her ever expecting anything but good things in her stocking. Can we say the same? I sometimes think back on my year and wonder if I should start a coal company. What do you expect in your stocking this year? Click To Tweet
Mom made her way into heaven's glory in December 2003. Each Christmas since brings a mixture of joy and sorrow for our family. Whenever I hear a quirky song, or look to see one of her famous handmade decorations, her love comes shining through. May joyous memories of Christmases past fill your heart; and may God bring you new and joy-filled memories with this year.
Let us remember to keep Christ in CHRISTmas this and every year.
God's blessings…