Of the many blessings I've received from obeying God's call to become a Christian writer, the writing friends I've met along the journey stand out. Today, I'm blessed to introduce my precious sister-in-Christ, dear friend, and amazing children's author and poet, Mrs. Martha Jane Orlando. It's been a joy-filled journey of encouragement to read and comment on her weekly blog posts as she shares observations about her journey in faith and the natural world around her. When she does so through her poetry, her words transport us into her world. I am honored that she agreed to share some of those with us here Around the Cross-Dubya today. Please welcome our guest this week, a Georgia native, Mrs. Martha Jane Orlando.

June's Glory
Scripture:  There is the sea, vast and spacious, teeming with creatures beyond number – living things both large and small. ~Psalm 104:25
June's glory comes in
A floral cluster bold, brave
Invites hope and praise
For the wonders small
That prompt us to pray without
Ceasing.  The little things.
The Light
Scripture:  When Jesus spoke again to the people, he said, "I am the light of the world.  Whoever follows me will never walk in darkness, but will have the light of life.~John 8:12
Lightning bugs emerge
As day concedes to night
Twilight emissaries
Turn the dark to light
Hope is signaled
Promise in a blink
To longing eye
Becomes God's wink.
Four o' Clocks
Scripture:  So why do you worry about clothing?  Consider the lilies of the field, how they grow:  they neither toil nor spin; and yet I say to you that even Solomon in all hit glory was not arrayed like one of these. ~Matthew 6:28-29
Four o'clocks grace my mother's garden
Blooms to herald afternoon's entrance
Holding fast to evening's pathway
Closing only at the dawn of day
Bowing out to allow Day Lilies
To take their watch upon the towers
Assuring all that beauty never fades
Instead, the flowers lift their precious petals
Sustaining us in day and into night.
Roots Take Hold
Scripture:  The grass withers and the flowers fall, but the word of our God endures forever." ~Isaiah 40:8
I spring forth unexpected
A wanton, lowly weed
Adorned in yellow
Not the color of cowardice
But of sunny survival
I bloom where I'm planted
And thrive against odds
For I'm content to call home
Wherever God intends
For my roots to take hold
And when I go to seed
I am grateful still.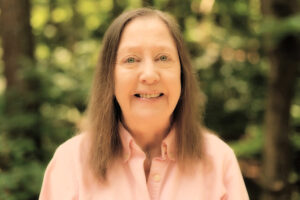 Martha Jane Orlando is a Christian blogger and writer. You can visit her at Meditations of My Heart (https://marthaorlando.blogspot.com) on Blogger. You can also learn about and order her novels, The Glade Series and Adventures in The Glade, at her website: www.gladetrilogy.wix.com/theglade.
Her email is: marthaorlando@gmail.com