Introducing this Week's Guest
Every writer can look back to the start of their career and identify that handful of encouraging people who came alongside them, helping them learn and grow in their craft. When I think about those people who influenced my Christian writing career, four names come to mind. "The Two Lindas" (they know who they are), Ms. Gerry Wakeland, and my guest this week.
I first met Mrs. DiAnn Mills in Albuquerque, New Mexico in 2017. Having read Pursuit of Justice, Sworn to Protect, Deadly Encounter, Firewall, and others, I never dreamed I'd one day meet this prolific writer. When I stepped into the opening session of the writer's conference, I came face-to-face with a legend in the Christian writing world.
What I found was not a narcissistic, pompous, self-important so and so. Instead, I met a gentle, kind, wise, and caring lady who put the needs of others above her own. Her words and actions pointed to God and away from herself. In her lessons, stories, and speeches, I found pearls of wisdom that continue to help me navigate the world of Christian writing and publishing. Yes, without a Trace of Doubt, I'm a huge fan of this week's guest.
Please join me in extending a hearty Cross-Dubya welcome to Mrs. DiAnn Mills.
God's blessings,

The Power of a Spiritual Legacy
So shall my word be that goes out from my mouth; it shall
not return to me empty, but it shall accomplish that which I purpose, and
shall succeed in the thing for which I sent it. (Isaiah 55:11 ESV)
We watch our children and grandchildren grow into special people with unique gifts and personalities. We often question what we can leave behind that will be beneficial to their spiritual growth, not just a physical item, a memory, or the many hours we've spent with them— although quality time and memory-makers are critical to our legacy.
We won't always be there for our loved ones, so the idea of leaving a spiritual legacy meant a lot to me. And it may mean a lot to you too.
All of us leave a legacy—some are good, and some are not so good, and we build this through our actions and reactions to life, what we say and what we do. If we can show strength through our challenges and give God the glory, then our legacy is a spiritual one. We want to provide wisdom to our loved ones by showing how we learned from our mistakes and grew to become better people.
Our spiritual legacies are not alike. What's important is laying the foundation for loved ones to see Jesus in us. We're all different which makes what we leave behind a sweet fragrance of our faith.
Ever skim a stone across a pond? The ripples are like the impact of our lives on others. We have no idea how far the circle will extend. Neither is it our job to measure the ripples to make ourselves look good. Our spiritual legacy is a gift from God and when used to bring others closer to Him, we are blessed, and the glory belongs to God. Our actions and words, blessed by God, will not return void.
I thought about the above and how I could leave spiritual value to my sons and grandchildren. What was the one thing I longed to pass on to them? What paths had I taken and not afraid to talk about? Young people today want role models to whom they can relate to, people who talk their language. Recording our life experiences that make us real encourages them more than a list of rules that invites legalism and says nothing about love.
So how did I seriously endeavor to leave a tangible spiritual legacy for my sons and grandchildren? After much prayer, I chose journal Bibles in my favorite version for each one. I read through one Bible each year and personalized it with notes unique for that person, thoughts about Scripture, passages their father had memorized, truths I wanted them to remember, lots of love, comments I felt came from God, and ways to challenge them to live for Jesus every moment of their lives.
What happened is I grew spiritually in the process. Not sure why that surprised me.
I asked myself the following:
What is my life purpose?
Has it always been the same?
What have I learned as I journeyed through life?
What is my greatest achievement?
What is my biggest challenge?
What is most important in life and how has that changed over time?
What is the happiest moment of my life?
What have I learned the hard way that I want someone else to learn more easily?
What can I pass on to others that will make their lives better, easier, or deeper?
What role has God played in my life?
What stories from the past best reflect my faith?
We are complex creatures with different—
values
beliefs
insights
passions
actions
life experiences
Spirituality takes time, effort, and discipline in God's Word – giving, sharing, and modeling Jesus to all we meet. Leaving a spiritual legacy means keeping our spiritual muscles in shape and never looking back.
Some of our life happenings are humorous. Others are not. The best-written legacies are those that use transparency and sensory perception to show us as real people.
God may be calling you to get serious about leaving a spiritual legacy. Don't worry about whether the gift is well received or if you're equipped. God doesn't set us up to fail at something He has purposed. We must be willing to trust Him. When God says He'll do something. He promises and then acts.
Leave the outcome to God. He already knows what He will do with our gift.
The spiritual legacy you leave behind is built from the life you lived. #SpiritualLegacy #LifeOfFaith
Click To Tweet
If you haven't planned a special spiritual legacy for your loved ones, now may be the time to begin.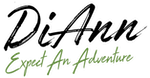 About DiAnn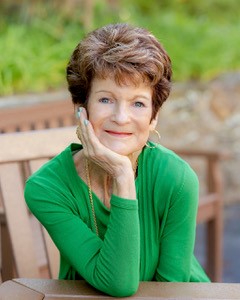 DiAnn Mills is a bestselling author who believes her readers should expect an adventure. She is a storyteller and creates action-packed, suspense-filled novels to thrill readers. Her titles have appeared on the CBA and ECPA bestseller lists; won two Christy Awards; and been finalists for the RITA, Daphne Du Maurier, Inspirational Readers' Choice, and Carol award contests.
DiAnn is a founding board member of the American Christian Fiction Writers, a member of Advanced Writers and Speakers Association, Mystery Writers of America, and International Thriller Writers. DiAnn continues her passion for helping other writers be successful. She speaks to various groups and teaches writing workshops around the country.
Connect with DiAnn on her various social media platforms here: DiAnn Mills – Expect an Adventure!